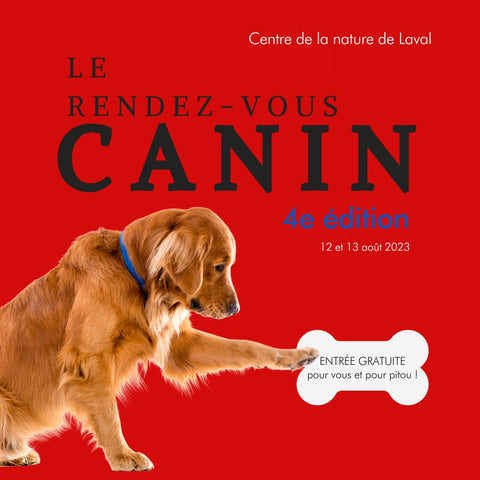 Come say hi to us at Rendez-Vous canin
On August 12 and 13, we will be among the exhibitors for the 4th edition of the Rendez-Vous canin at the Centre de la Nature de Laval . As part of the event, you will find special events, family activities and the chance to meet specialists in several canine fields.
Free entry for everyone!
Find all the details HERE.