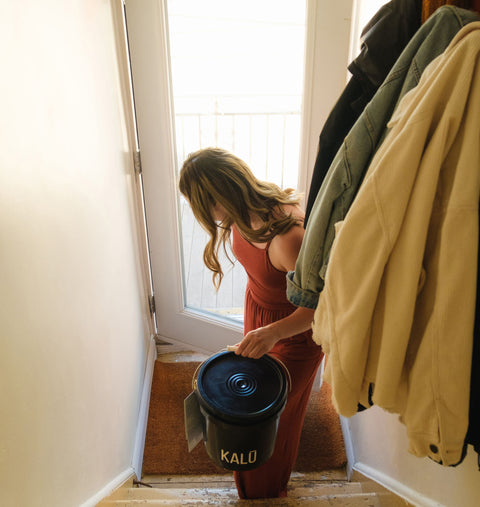 Zero-waste zone
With the zero-waste option, you will receive your dog or cat food in a sealed reusable container, which can be exchanged in store or picked up on the next delivery.
The containers are made of high-density polyethylene (HDPE), a high-performance and durable material, with a useful life of several decades. They are suitable for storing human and animal food.
L'abonnement zéro-déchet vous intéresse ?
Visualisez notre zone de livraison ci-dessous afin de déterminer si vous résidez à l'intérieur de ce secteur.
Je suis dans la zone de livraison
Notre zone de livraison
If you are not part of our zero-waste zone, you should know that our reusable containers are also available in store. Check out the list of retailers offering KALŪ pet food (or ask you local retailers for our products)!
See retailers